| About us.
Learn about the non-travel side of our lives.  Booklovers can read
---
Who are we? …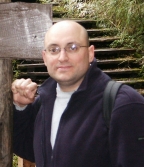 I'm Vito.  My wife, Annabella, and I call Newton, Massachusetts our home, but we are transplants from different parts of the country. I grew up in Watertown and Waterbury, Connecticut with my wonderful Italian family. I am number two of my five siblings and have 23 first cousins. Our family parties are legend (as are my dancing talents).   Waterbury has a large number of Italians that immigrated from Italy in the 50s and 60s,  so everyone is your "uncle" or "aunt." I learned to work hard, eat well and meet people in my father's grocery store, skills that are still very useful.
We rarely traveled when I was growing up. My parents took me to Italy when I was five, but that was the extent of major family travel. I remember a trip to Great Adventure (Bush Gardens) in New Jersey, a visit to Montreal and many trips to Milford Beach inside the Long Island Sound. My parents could not take time for themselves, much less five children, with their business. Although we rarely traveled, my house was often host to family and friends from other countries. I enjoyed the Australian accents the most.
My first adult overseas trip was to the Bahamas during college. It was fun, but I still did not have the travel bug yet. Another trip to Italy in 1995 was much nicer, but at that time I mistakenly considered travel to be an expensive luxury. My first trip with Annabella was to Guatemala in 1999. We had been dating for 6 months, and that trip was her test to measure my compatibility.   I must have passed (thanks, no doubt, to cleaning up after my future wife's car sickness).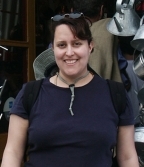 I'm Annabella.  I grew up in Los Angeles and Glendale, California. My wonderful parents are also immigrants, and our exposure to accents while growing up makes both of us better able to cope with language differences during our travels.  I was a happy and privileged only child whose parents started my travels at an early age (I was just a few months old when I took my first plane trip to my cousin Stella's wedding).  My mother and I took our first trip to Europe together when I was just seven, and I remember my dismay at having to give up watching a badly dubbed Spanish episode of "Little House on the Prairie" in Seville, Spain because my mother wanted to go to a flamenco show (I  made up for that by watching a badly dubbed Italian episode of "Little House" in our luxurious room at the Villa Cipriani Hotel in Asolo, Italy in 2003).  On that same trip (1975)  I also experienced my first Italian rail strike, forcing us to spend $42 for a night in a 5 * hotel, the only available room that night in Florence (always remembered thanks to a postcard home to Dad).
I  often went on the road with my father during his real estate and insurance sales career, and I got to visit places like the Mark Twain sites in Carson City, Nevada; Scotty's Castle in Death Valley, California; and Vernal, Utah (Dinosaur Town).  I spent countless hours in the little Vernal Public Library reading the Betsy-Tacy book series. We still often visit public libraries during our travels — they have local newspapers you can consult, bulletin boards posting local events, and oftentimes Internet access).
---
Please contact us with your thoughts and comments!email us