Home
Click on the highlighted words to visit our new page of local travel in New England.
Click here to read about our 2013-2014 trips abroad:   Italy;  Ireland; Japan;
---
---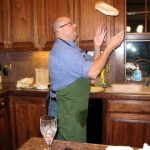 COME MEET US: Join us in one of our upcoming cooking classes at Newton Community Education.  Adult classes:  Italian Summer Cooking (July 30, 2014).

---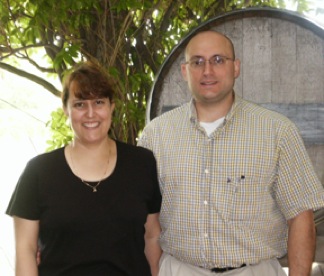 Welcome to our travel website. My name is Vito. I wasn't much of a traveler until 1999, when my girlfriend threw up on me in a minivan in the mountains of Guatemala. Now that woman is my wife, Annabella, and we haven't stopped traveling since . The Boston area is our primary residence, and Logan Airport is like a second home.
Annabella is an experienced budget traveler, and I am an experienced luggage carrier. Together we have compressed our tips and stories into this website.
It is our firm belief that everyone can afford to travel, and the most authentic form of travel is that done on a budget. After all, it's cheaper to take a 10 day trip to Thailand, China or Bulgaria than it is to rent a beach house on Cape Cod for a summer week (seriously — even including the high cost of airfare you can have an all-inclusive trip in excellent accommodations and eating terrific food in any of these places for $2,500 per person for a 10 day trip).
If you always treat your current trip like it's the one before the next, you'll continuously anticipate new adventures. We hope you will find our information useful and our stories entertaining.
---
LET US HELP YOU PLAN YOUR NEXT TRIP:
If you like our style and want to travel like us, let us help you plan your upcoming journey. Just send us an email to info@mywifetakesmeplaces.com or visit us on Facebook (Vito Cavallo and Annabella Gualdoni)